It is a well-known fact that camping is most people's preferred way to travel and enjoy the outdoors. Everything about it is great! — Setting up camp, sleeping under the stars, having a great time around camp fires and yes, arranging and cooking your camping meals.
However, having a DIY camping spice kit can make you have a great and stress-free camping experience. Whether you are whipping up noodles, tossing some veggie-filled thwart bundles into the campfire, or frying eggs, your camping spice kit will never let you down. In actuality, you can rescue pretty much any otherwise exhausting camping meal with a well-arranged spice kit. Maintain it all summer so that you take off impromptu trips anytime you want. You can even keep the kit in your car alongside your first aid box so you won't leave home without carrying it along.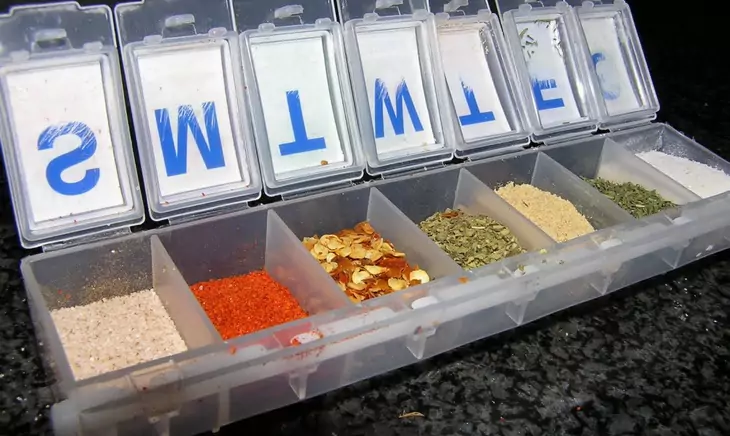 In this article, we are going to show you the basic things you need to make the best outdoor meals ever using a wonderful spice kit!
Creating a Spice Kit for Camping
Sometimes, all you require to upgrade your food game are a few spices. Whether you are enjoying the great outdoors and want to upgrade your cooking, or you simply need to add some seasoning to your meal on the airplane or while you are voyaging, this is the ideal DIY! It is actually easy and you don't need much to create your own camping spice kit.
Before you begin, here are the materials you need to create a spice kit:
Clear Straws
Tic Tacs container or Altoids Smalls container
Scissors
Needle nose pliers
Funnel or you can create one using paper
Lighter (this item keeps you from burning your fingers)
Fine point sharpie. This will be used for labeling, though it is optional.
And lastly, spices from home.
We have carefully analyzed and listed out the important materials required in making a good camping spice kit.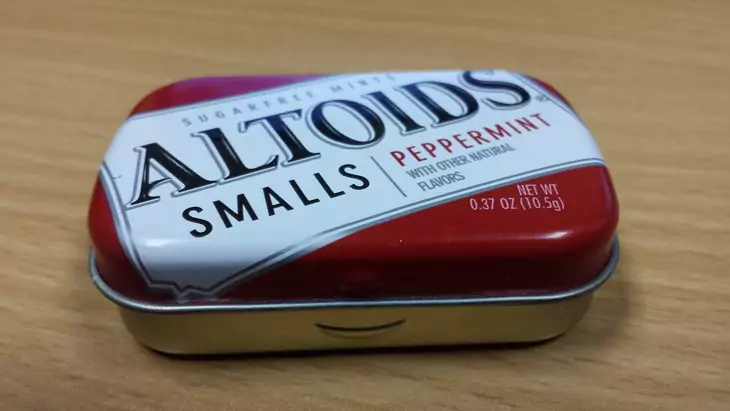 Now, we are going to help you create one by taking you through some essential guidelines. So read on and learn!
Step 1: Before you start to assemble your ingredients in one place, you have to get some containers to keep your sauces and spices. The Altoids Smalls box (fits around 16) is ideal for a set of single-use spices. The Tic Tac container (fits to 12) is ideal for outdoors where it is possible for you to reseal every container after using what you need.
Step 2: After deciding on the kind of containers to use for the task, then the next thing is to slice the straws into the suitable length that will fit the container.
Step 3: After cutting the straws into suitable lengths, the next thing is to take hold of one end of the straw using the needle nose pliers, and draw the flame forward and backward a couple of times until it softens. Sit with it for about 8-10 sec for it to become cool enough.
Step 4: The next thing is to load a straw with your most loved spice leaving some space at the top area. This process is really a messy one.
Step 5: Take hold of the other open end using the needle nose pliers, and draw the flame forward and backward a couple of times until it is sealed. Sit with it for about 8-10 sec for it to become cool enough.
Step 6: The next step is to put a mark on all your spices. This will make you not to confuse them when you are utilizing them.
Step 7: This step is actually the last but not the least. All you need to do here is just to fill up your container(s) or kit with your spices and get going!
What Should You Put in?
So now that your camping spice kit is ready, what would you like to put inside it? To some extent, this will rely on the personal preferences and taste of your family, yet we tend to utilize similar spices again and again to season camping meal.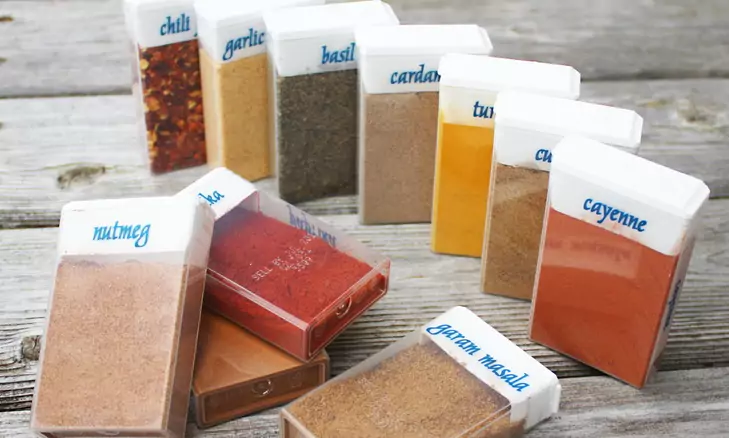 Listed below are some of the items you need to put in your camping spice kit. These ingredients were arranged in your order of preference.
Dry Ingredients
Salt: The most evident ingredient in any outdoor spice kit, salt has the ability to save many people a many. Be careful, however, since over-salting can make your outdoor food absolutely unpalatable, and numerous prepackaged sauces and food are already salty. So ensure you keep at least an ounce of salt in your kit for most outdoors trips.
Pepper: half an ounce of pepper is presumably all you will require upgrading your food – breakfast, lunch, and supper.
Cheddar Shake: Cheddar shake is produced by Cabot. We know it is not accessible all over the place, but rather on the off chance that you can access it, it is worth stuffing in your spice kit. It is fundamentally shelf-stable, powdered cheddar. Awesome on pasta, eggs, veggies, and soup. You can always pack your cheddar shake in a plastic jug of about 2 ounces. You will really enjoy this stuff.
Sugar: Sugar is not precisely a spice, yet it stays in our spice kit since that is the first thing you will always want to get whenever you want to boil water for morning coffee. If you only need sugar to sweeten your drinks, then you can stuff it in a 2ounce jar. But if you are using it to bake, then you can carry more along and put it in your spice kit.
Granulated garlic: This is indeed a common seasoning in most family – great for spaghetti, campfire pizza and soups, and an absolute necessity in serving of sauces and salad dressings.
Curry powder: This ingredient is actually good in some soups, mix fries, and some other Middle Eastern meals. You can add it to your vegetables, rice and coconut drink for a fast one-pot supper.
Cinnamon: Cinnamon is tasty in baked items, splashed on hot cocoa, blended in with the cereal. This ingredient is an absolute necessity for all your outdoors beverages and pastries. You can likewise utilize pumpkin pie spice–which will include nutmeg, ginger, and gloves.
Cumin: You need to get cumin for refried beans. Most campers often have at least a bean-driven dinner when enjoying the great outdoors.
Thyme: Thyme is most campers' most loved dried herb for outdoor meals. It can be used in many meals, but some campers love it on potatoes and in soups.
Oregano: This is delicious on pasta, rice, quinoa, and pizza.
Fennel: Some campers will start carrying fennel when they begin to make white kale soup and bean. The recipe requires a crisp fennel globule, yet they can utilize a teaspoon of the flavor. Chewing a fennel seed after each meal aids easy digestion.
Liquid Ingredients
Olive Oil: Olive oil is an absolute necessity for pretty much every outdoors dinner. It can be used when cooking eggs, sautéing veggies, broiling hotcakes, popping popcorn, and preparing the salad dressing. You can get a little, 8 oz. jar from the grocery market before taking off.
Soy Sauce or Tamari: Tamari is an extraordinary salty flavoring for grain and rice dishes, meats and vegetables. A little goes far. You can pack your tamari inside a 1ounce jar for weekend outdoors trips.
Vinegar: Vinegar is awesome for preparing salad dressing and some other sauces. At times, Some campers do pack balsamic, and sometimes white wine vinegar, contingent upon what they are cooking and what is available in their home cabinet. 2ounces is usually much.
Vanilla – Vanilla is great blended into hot beverages and morning grains. 1ounce is all that anyone could need.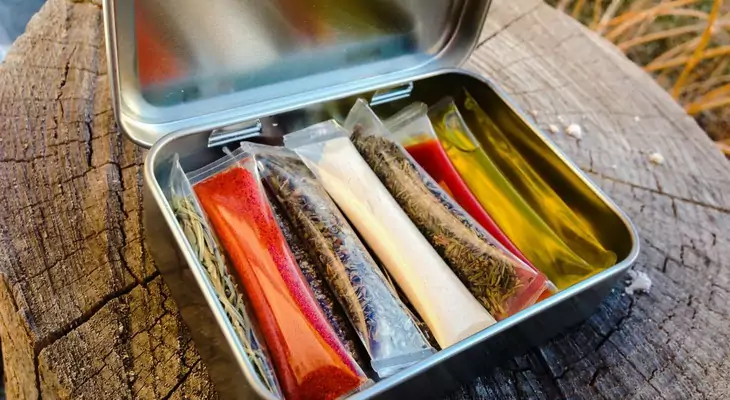 Six Essential Spice Blends for Outdoors Cook Kits
Car Camping, Backcountry hiking trips, and road trips. If any of them impact you, then it is indeed an outright truth you have confronted the reality of making yet another food with a campfire, minimal ingredients, and a gathering of those lovable small cooking utensils that most male counterparts would want to call "the chaos kit."
Every one of these events is governed by a shared factor: keep it simple, keep it light. Here is another option to arranging out a series of expounding dinners. You may never know what situation you, your campground, or the climate will be in when preparing to make a meal. Rather, gather your basics and utilize some premixed spice blends to season dull camp food. Here are some must-have spice blends to use:
Mexican
1 tbs. simmered, crisp ground cumin (you can roast yours)
2 tsp. Oregano
1/2 tsp. ground coriander.
1 tsp chile powder.
Add this to your rice and beans or sprinkle it inside cheddar quesadillas. Blend it into a standard pasta and cheddar box blend.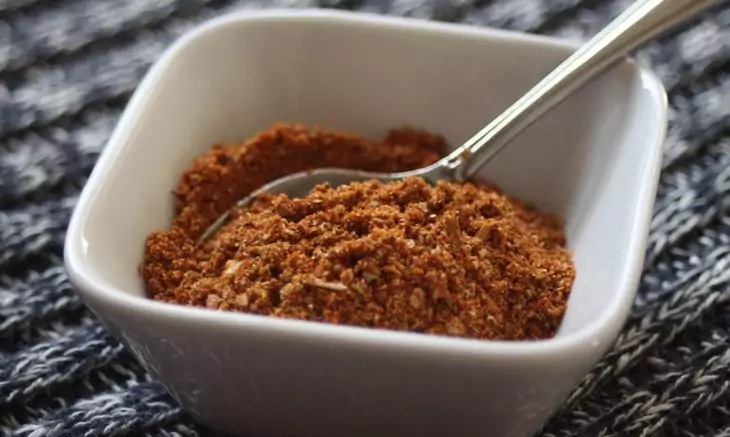 Oregano is actually one of the amazing antioxidant ingredients.
Mediterranean
Equivalent amounts of dehydrated rosemary, parsley, thyme as well as sage. The lavender is another choice. Crumble in maybe a couple bay leaves. Sprinkle toasted pine nuts on pasta along with olive oil.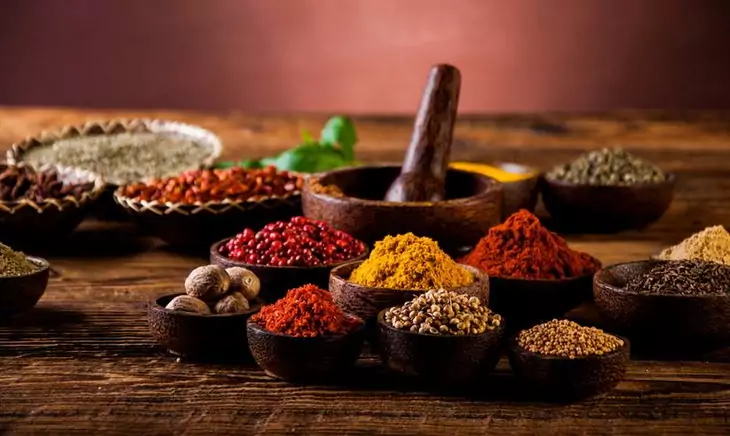 Or, on the other hand, mix it with pureed potatoes.
Asian
Equivalent amounts of powdered ginger and dried garlic. Parcels of soy sauce and some pinches of sugar. You may or may not add toasted sesame seed.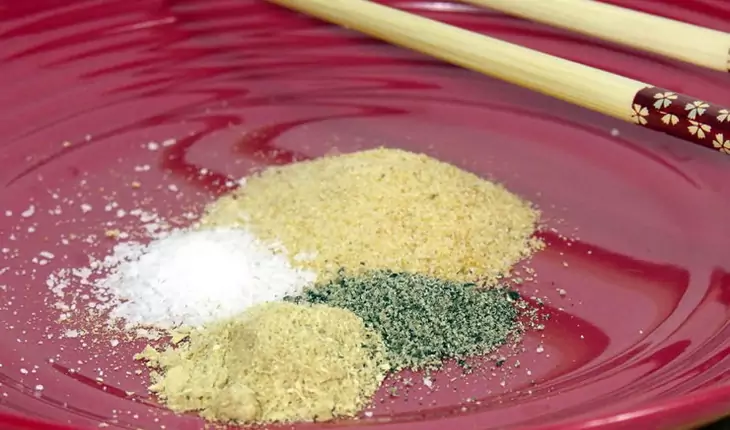 Delicious on rice or blended with noodles.
Italian
Equivalent amounts of dried basil, parsley, oregano and garlic powder. Make use of your toasted pine nut at this point. Include sun-dried tomatoes.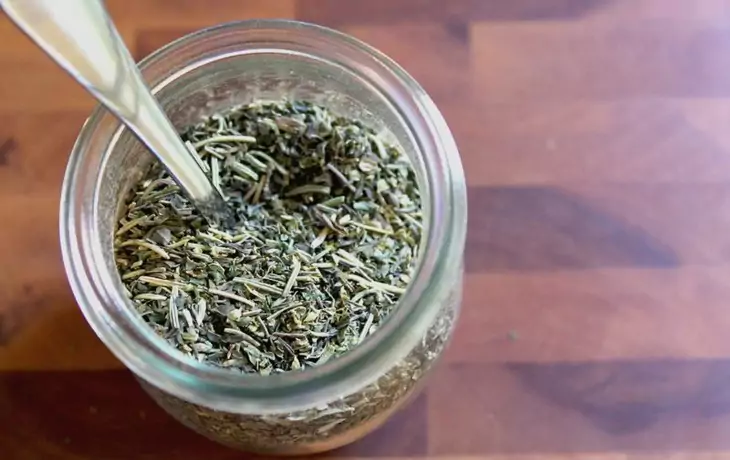 Attempt it on toasted cheddar on bread (or you can on a tortilla in case you are out of bread), pasta, or rice.
Indian
1 teaspoon. each ground ginger, cardamon and cinnamon
1/2 tsp. each crisp nutmeg or ground clove.
You can bring along a garam masala blend and include a few pinches of any of the above spice you like for additional flavor. Try it blended with fresh tomatoes or chickpeas on pita bread or blended in pasta.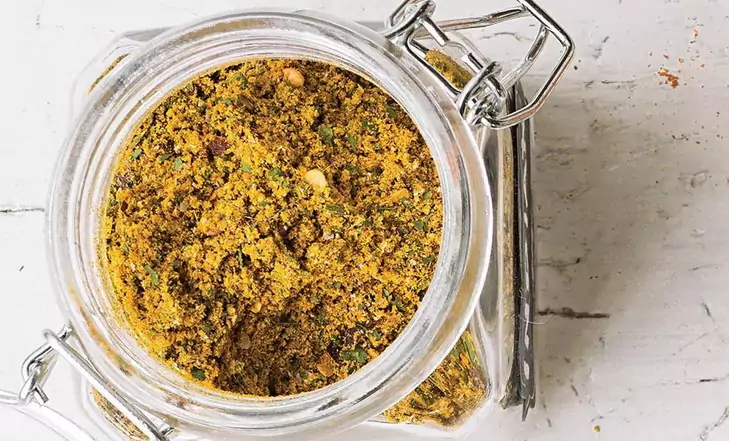 Exceptionally tasty when cooked together with squash (somewhat hiking for hiking but keeps well and great for the first night).
Some Great Tips for Making Great Outdoors Meals Using Your Spice Kit
Tip 1: If you are searching for little, spill-proof jars, to retain your olive oil, spice blends and pine nuts, we suggest that you use the Nalgene travel spice kit. We utilize them constantly and have effectively stuffed around olive oil, vinaigrette and other goopy ingredients with no issues.
Tip 2: If you are in bear territory, make sure you every of your spice cooking before you take off. The exact opposite thing you would want is that profound aroma infiltrating into the woods. This is just our token of advice for you. For more guidelines and tips on how to keep bears away from your campsite, see our article on this topic.
Tip 3: Please, it would be ideal if you kindly stop cooking your meal beside your camp tent. Wild animals will confuse your camp tent for your food backpack. And if your garments possess an aroma similar to a campfire, place them in a plastic sack outside and far from your camp tent. See our article on odor-proof bags for your backpacking needs.
Tip 4: Your camping spice kit will definitely work well if you utilize it very well. It can save much a dinner, however, it can easily demolish your meal if you mistakenly utilize excessive vanilla, or include curry powder to your flapjacks.
Tip 5: Label each and every jar and bottle with the spice name in a permanent marker. As you prepare your meal, you may not confuse soy sauce for vanilla, but your children certainly will!
Tip 6: Pour the spice into your palm first. As you are adding flavor to your camp meal, empty every spice into your palm and afterward sprinkle it over your meal. If you go over the edge, your food won't be destroyed.
Tip 7: Do not over-season. As you cook your food on the campfire, the flavors strengthen, so food that tastes great in the pot might be excessively salty or spicy when serving it. You can under-season while you are cooking, and after that pass the spices around to each other at the table while you are eating. This is particularly helpful in case you are serving a meal to kids.
Tip 8: Ready to put some YUM to your camping meal? Use about 20 minutes to set up your camping spice kit, and bring it with you whenever you are sleeping far from home. Camp food is really a total life changer!
You can't cook your meals without some backpacking cooking gear. See our article on the best campfire cooking equipment to give you more options.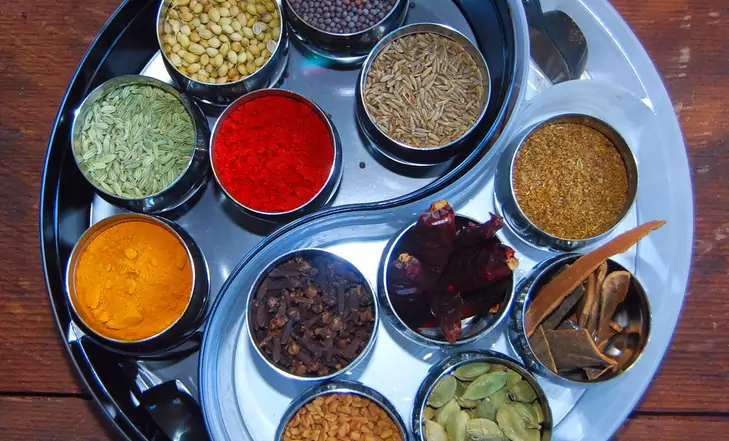 Wrapping It Up
The goal of camping spice kit is in two dimensions: first, considering which spices you would like to utilize together help you set up a flavor profile in your mind that can run well with pretty much anything. If you always enjoy like spicy items, make a spicy mix with red pepper flake, chipotle powder or cayenne pepper. And if you like savory, possibly a little adobo, paprika, and black pepper are great together.
Second, setting up the spice kit increases your chances of using the spices, and your method of cooking will be of great benefit. You can blend your top choices into a "unique seasoning", for which just you alone know the recipe, or you can simply gather the spices in closeness to each other so they can be much easy to get when cooking.
For some yummy campfire recipes, see our article on this topic for more ideas.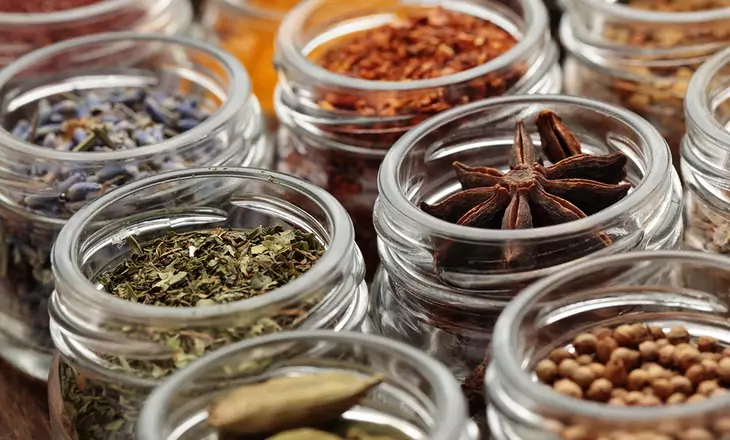 We believe you got a lot of things from this article. Do you make your own camping spice kit? How do you make it? You can share your suggestions or thoughts in the comments below.