Would you agree that just about everyone is getting into exercise and new fitness techniques nowadays? Whether that means running, hiking or going to the gym, there are plenty of things that you can do, right? But, that also requires finding the best GPS fitness tracker to make sure you are getting the most out of your workout, and that you know where you are at the same time.
Finding the fitness tracker you want isn't actually as difficult as you might think because there are plenty of them out there.It's all about knowing the different features that are available in fitness trackers and deciding just how you're going to make the most out of it. They're designed to help you better understand your workout, but there's more to them than that.
With this article we've looked over all of the options and found eight of the top fitness trackers that contain a GPS and a whole lot more. We'll look at the great features that you should be looking for as well as everything that our options have to offer. So make sure you have what you really need before that next trip.
Our Top Picks
Features to Consider Before Buying
Before you pick out that next GPS fitness tracker you want to make sure that you know what features you're going to want to look at. You're also going to want to understand what each one of them is going to mean for you. With this article you'll see everything that you're getting and just how it's going to help you pick out what you need.
Wearable Style
Your fitness tracker is likely going to be a wearable device of some type, but just how are you expected to wear it? Some trackers are wristbands that can easily snap around while others may clip to your pocket or be a necklace or some other tool that you easily carry on your person.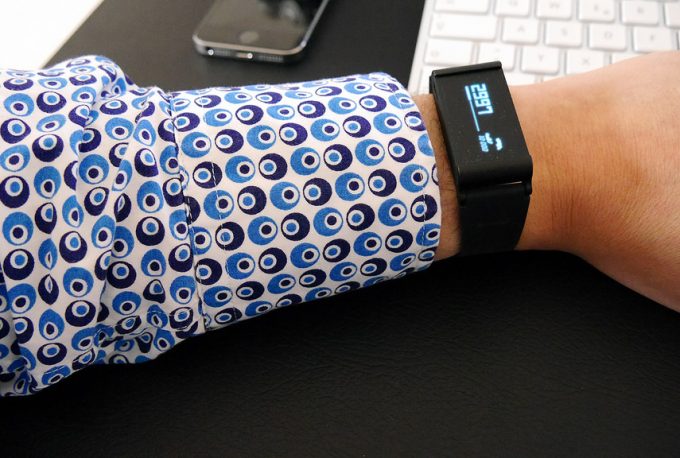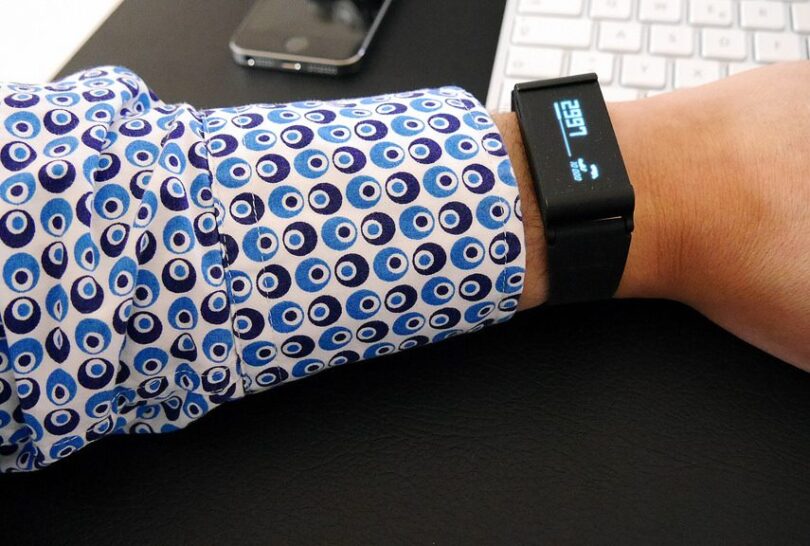 Think about how you feel more comfortable wearing your fitness tracker. Or even if you feel more comfortable wearing it because some fitness trackers are also available as a handheld device, especially when they have a GPS component. Only you can decide how you're more comfortable using this type of tracker.
Waterproof
Is the device waterproof or at least water resistant? Keep in mind that when you're exercising, you're going to sweat and that sweat counts as water too. You want a device that can keep working even if it gets a little bit wet, like from sweat or from a light rainfall.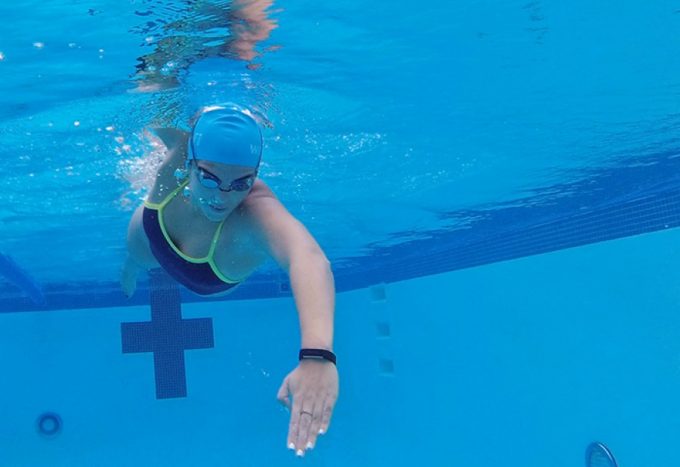 You want to consider waterproof devices as well because a waterproof device is going to provide you with better protection if you drop the device or if it starts to rain harder. You want to know that you can rely on that device to still work and still keep you informed.
Chargeability
It's important that you can charge your device quickly and easily. You may need batteries or may need a power cord or you may even be able to find a device that works by solar power. Just make sure you understand how it works (and which method is going to work best for you) and that you have the source with you.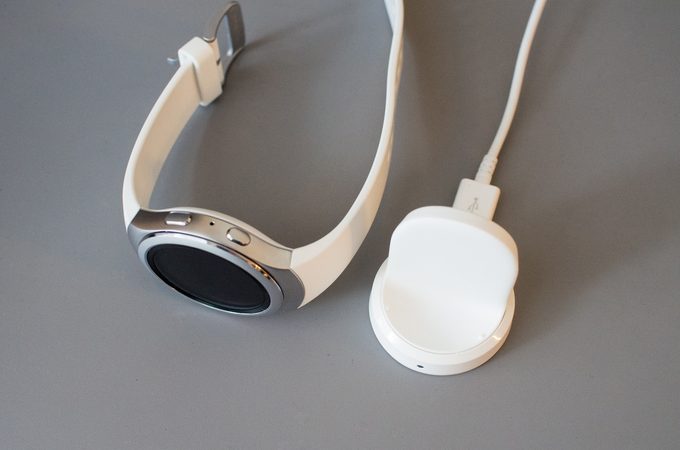 You'll also want to look at how long it lasts before you have to charge it. If the system only works an hour before it needs new batteries it won't be very good if you're going on a long trip, for example. Make sure you have an idea how much extra stuff you need, like a charger or extra batteries, so you're prepared for however long your trip takes.
Screen: Yes or No?
Not every fitness tracker has a screen. Though a GPS tracker most likely will have one no matter what, you'll definitely want to consider the fact that you may not have much of a screen and you may only be able to look at the GPS system through that screen.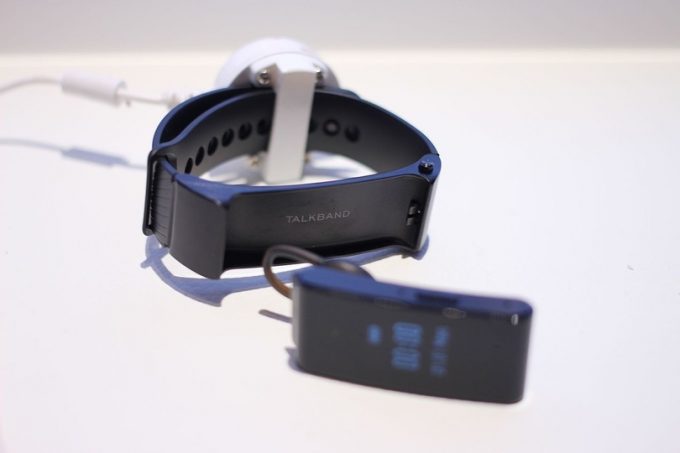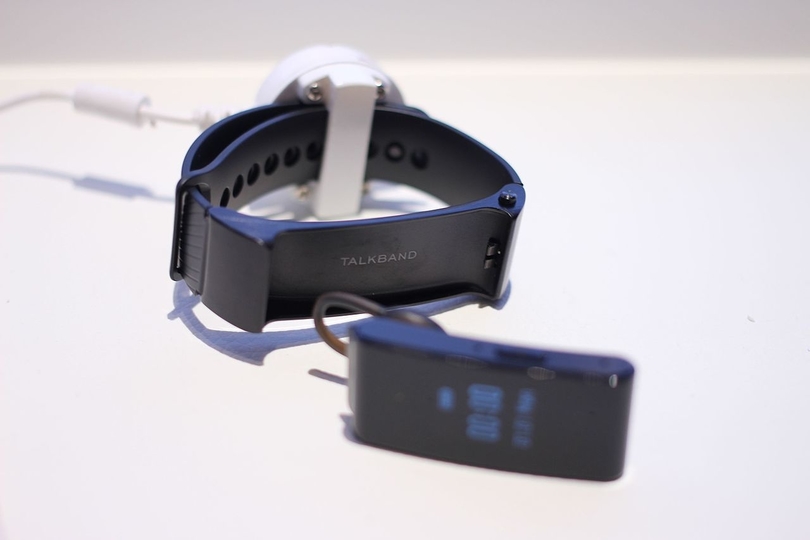 Some devices will have a larger screen or the ability to look at different things on the screen, like all of your fitness information. Think about what you really want and how large of a screen you want (though it's going to make your device larger and heavier).
App Qualities
Does your tracker have an app that goes with it? If you don't have a screen or you're only able to see the GPS on the screen, it's definitely going to have an app. If it has more information available on the screen you may or may not have an app to go with it.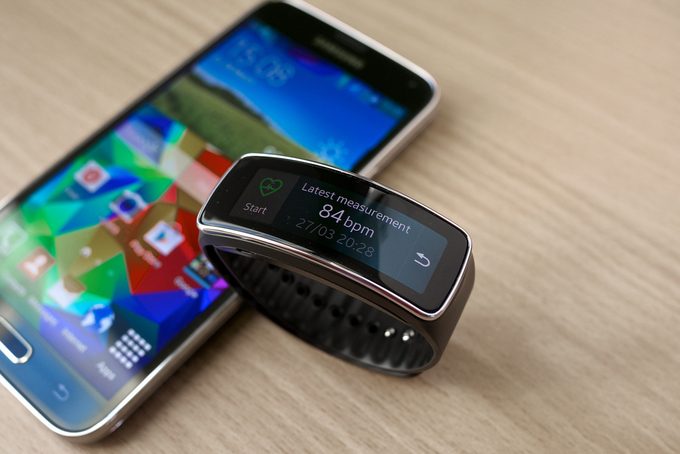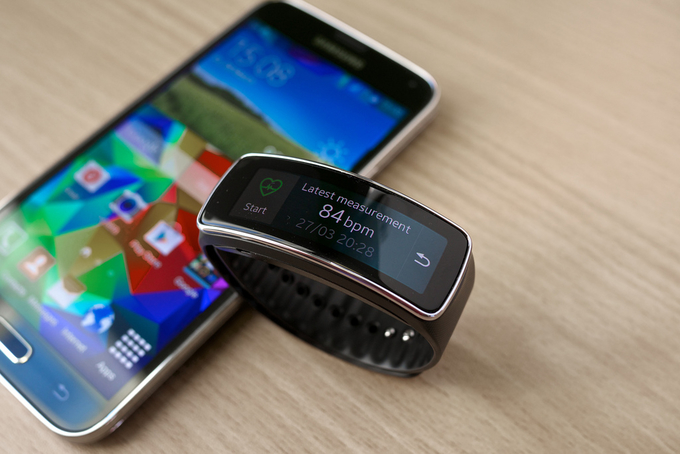 If you do have an app you want it to be user friendly. You want something that you can easily access, easily pull up the specific information you want and even track some of your information as needed. Think about what you're going to want it to be able to do and work from there.
User Friendly
Finally, make sure that the device you get is user friendly. Some may require you to have a little more knowledge or background in order to use them effectively and others might be simple to just pick up and use. Make sure whatever device you choose is going to work out well for your skill level.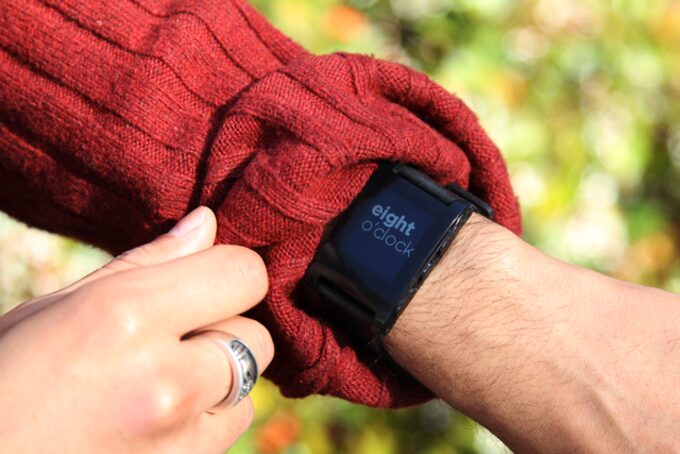 You also want to make sure that it's going to provide you with everything you need quickly and easily. You shouldn't have to hit 10 buttons to get to the right screen or go through 5 pages to find the one that you want.
Top Products on Today's Market
Each of the products that we have below will help you figure out exactly what you're looking for and will definitely help you find it. There's no reason that you shouldn't have everything you need in your next fitness device and each of these is going to help you with that.
TomTom Spark 3 Fitness Tracker

Price: Approx. $130
Weight: 2.6 oz.
Dimensions: 9.6 x 1.5 x 0.5 inches
Specific features: 2 sizes available, GPS, step count, tracks activities, waterproof to 40 m, battery up to 3 weeks (11 hrs. with GPS)
Description: Designed to make your workout a whole lot easier to understand, the TomTom Spark 3 Fitness Tracker  provides you with everything you could possibly need to track your own abilities.
This GPS watch can let you know your time, distance, average speed, pace, calories burned and a whole lot more, right while you're running. The live results are definitely going to be a benefit for you.
When you're not running you can still get great updates on the same information as a general activity tracker. This device lets you know your steps, your active minutes and even your sleep, so you don't have to worry about missing a thing.
Plus, you can track just about any specific activity that you want to participate in for even better understanding of your day.
When you're ready to head back at the end of a long run, that's where the GPS is a great feature because it helps you get right back to your starting position, so you're never going to be afraid to try a new route. Waterproof up to 40m, this watch has a battery life of up to 3 weeks when you don't use the GPS and 11 hours with it.
You can choose between two different colors and two different sizes as well, so you can get something that fits your wrist and your personality.
Not only that, but you can choose between the heart rate monitor version, the headphone version or the GPS version when you're picking it out for yourself. Add in a moderate price tag and it's definitely something you'll want to consider.
PROS:
Waterproof to 40 m
Battery lasts up to 3 weeks without GPS feature
Measures time, distance, and more with live stats
Strong and durable unit
Large numbers and screens
CONS:
Clock options not ideal
Black and white screen
Can be difficult to read during the day
Related: You're definitely going to want a good screen protector to go along with your GPS watch and this TomTom Spark Screen Protector is the ideal one because it's designed exactly for this device. It's inexpensive and you get a few along with wipes to make sure the surface is clean before you put it on.
Garmin Forerunner 15 Running Watch

Price: Approx. $80
Weight: 1.6 oz.
Dimensions: 0.6 x 1.8 x 2.2 inches
Specific features: Available with or without heart rate monitor, 5 color options, reminds you to get moving, shares activities online
Description: The Garmin Forerunner 15 Running Watch is designed to offer you everything you're looking for in a GPS device without the big price tag that a lot of them use. You get to choose between five different colors to showcase your own personality and preferences and you also get to choose one with a heart rate monitor or not.
This watch keeps track of your distance, pace and calories burned while you're running, so you can always monitor your fitness levels. Not only that, but it makes sure that you get up and moving every once in a while by setting off an alarm if you have been sedentary for too long.
You'll be able to quickly and easily know how long you've been sitting and get up and start moving around even a little, promoting better health.
With a lithium-ion battery this is definitely one watch that you're going to be able to charge as many times as you need and quite easily as well, or you can just swap out the battery for a new one and you'll be set to go again.
That's great too, because the battery lasts up to 8 hours on GPS with no problem so you always have what you need and up to 5 weeks without the GPS on.
You can also take it with you in the water because it's rated to 50 m and you'll get all of the stats that you want for any type of exercise right in real time. This can help you keep moving and keep pushing yourself to do even better the next time you head out.
PROS:
Rechargeable lithium-ion battery
Heart rate monitor available
Battery works up to 8 hours
Backlight available for easy vision
Prompts you to get moving
CONS:
Somewhat bulky
Difficult to recharge
Online 'connection' not user friendly
Related: In order to charge this watch you'll need a charger unit and while it does come with one, the Forerunner Charging Data Clip can be a bit easier. It just plugs into the back of the unit and then you can plug it into a computer or other USB port to start charging fast.
Fitbit Blaze Smart Fitness Watch

Price: Approx. $150
Weight: 1.4 oz.
Dimensions: 10 x 1.7 x 0.4 inches
Specific features: 2 sizes available, 6 colors available, full color screen, heart rate zones, sport tracking, automatic recording
Description: The Fitbit Blaze Smart Fitness Watch is a little bit higher priced than some of the others (though still somewhere in the middle) and it comes in 6 different colors and 2 different sizes so you can make sure it's going to fit exactly the way you want. Coming from a well-known brand in the fitness space, this watch definitely lives up to its name.
You can quickly and easily check the intensity of your workouts with the heart rate zones as well as continuous heart rate monitoring that's done right from your wrist. When you want to work on other types of exercise you can use the multi-sport tracking for specific things like running, cross-training, biking or cardio.
When you want to keep a close record of what you're doing you can record right on your dashboard to make it super easy on yourself.
Plus you're going to get all the things you would expect from a fitness watch including tracking of steps, calories burned, floors climbed, active minutes and distance. You'll never have to worry about being under-informed.
What's really nice about this watch, however, is that it's also a smart watch, which means you can also get notifications from your phone sent directly to the watch including alerts, texts, calls and a whole lot more. You'll always be connected even when you're trying to run and don't have the ability to pull your phone out right away.
The GPS feature also allows you to map out your next route or run and even lets you track all of your stats while you're doing it so you know that you're getting the most out of the experience and you don't have to worry about getting lost.
PROS:
Battery lasts up to 8 days
Controls music at the same time as alerts
Large, easy to read screen
Heavy duty glass avoids scratches
Accurate tracking and monitoring
CONS:
GPS is not in the watch
Not waterproof
Frame must be removed for charging
Related: The Infiland Fitbit Blaze Charger  is great so you can have an extra unit around. You'll be able to charge it quickly and easily and it's an inexpensive unit to purchase.
Garmin Vivoactive Smart Watch

Price: Approx. $200
Weight: 1.6 oz.
Dimensions: 2.2 x 1.2 x 0.5 inches
Specific features: Full color screen, 2 size options, continuous heart monitoring, compatible with smartphones, rechargeable battery
Description: With the Garmin Vivoactive Smart Watch you get to school between two different sizes and you get to choose a charging clip or not.
This means you'll be able to get all the options you need though it only comes in one color. It's a little higher priced than some of the others, but it does provide you with a lot of features.
With this smart watch you get 24/7 heart rate monitoring by simply raising your wrist. You'll be able to see the recordings just like that without having to add an additional chest strap (though that can increase the accuracy even more).
When you're swimming it will even keep track of your heart rate thought you'll have to wait until you get out to check it out.
The full color touch screen is designed to be easily readable during the day or at night and you'll be able to add on a bunch of great apps that will help you keep track of absolutely everything that you need throughout the day (and night).
Not only that, but it can be paired with just about any smartphone so that you can get all of your notifications right there.
With plenty of built in sports apps you can get the right tracking for each activity you want to participate in from running and biking to rowing and paddle boarding and even snowboarding. Everything is GPS enabled as well, so you'll always know your distance and just where you're going (and how to get back).
PROS:
Rechargeable Lithium battery
Runs up to 8 days
Can add other apps
Easily adjustable for good fit
Accurate and easy to use
CONS:
Screen setting is not ideal out of the box (can be adjusted)
Quite large/bulky
Not a true smart watch, but a fitness watch
Related: The Garmin Vivoactive HR Screen Protector  is an important tool for your watch because it's going to keep the screen from getting scratched or damaged in just about any way. It's designed to make sure you don't have to spend a lot, but still get what you're looking for in an anti-bubble and simple to install shield.
North Edge Digital Running Wristwatch

Price: Approx. $70
Weight: 2.4 oz.
Dimensions: 9.48 x 1.97 x 0.5 inches
Specific features: Stopwatch capability, LED backlight, mirror surface, chargeable battery, waterproof to 50 m, 50 year calendar
Description: If you're looking for simplicity and ease of use, then the North Edge Digital Running Wristwatch is a great option for you. It's priced low and has only a few features, but they're definitely enough for just about anyone who wants to get started on exercising and wants to be able to keep track.
This watch is waterproof to 50 m, so you can easily go swimming with it and get all the results that you need. It also has a rubber wristband so it's comfortable for you to wear and use as much as you want (and since it's waterproof you don't have to take it off).
Accurate and simple, it tracks everything you could want including current speed, average speed, pace, calories burned and distance.
With this watch you get an alarm, stopwatch and a 50 year calendar so you're definitely going to be prepared. Plus, you get a built in GPS that will make sure you're always ready and prepared for absolutely anything.
The large dial and the LED lit background, make sure that you can always see what you're doing and what your results are at the same time.
The mineral glass mirror surface looks sleek and the minimalist style is definitely one you'll enjoy. At a lower price than many others, this is a great tool for getting into tracking your own exercise and fitness capabilities. All you have to do is strap it to your wrist and you're going to be ready to go just like that.
PROS:
Waterproof to 50 m
Comfortable rubber band
Accurate and simple tracking and monitoring
Easy to see in the dark or light
Inexpensive and easy to use
CONS:
Black and white screen
Rubber can wear out over time
Can't use functions of the watch in the water
Related: The RAVPower 60W Charger will allow you to charge not only this smart watch but a number of other products as well, so you're definitely going to be prepared no matter where you want to go. This allows you to charge the watch while you're sitting and be ready whenever you need.
Garmin Approach S6 Golf Watch

Price: Approx. $240
Weight: 1.6 oz.
Dimensions: 1.8 x 0.56 x 1.8 inches
Specific features: Touchscreen surface, full color display, 3 color options, manual pin positioning, rechargeable battery, up to 14 weeks of battery power
Description: If you're an avid golfer, you're definitely going to love the Garmin Approach S6 Golf Watch because it's going to give you all of the information you could possibly need for your next game. '
With this watch you get three different color options and a sleek design that doesn't take up a lot of space on your wrist or add a lot of weight, which is important when you're golfing.
It's designed to give you all the information you need to track your match, including swing strength, swing tempo, tempo training a pin pointer and handicap scoring.
It even gives you a course view map and lets you track your stats so you can continue to improve your game every time you go out. With over 38,000 golf courses preinstalled and more available all the time, there's nowhere you can't go with this tool.
It lets you know the yardages to the front, back and middle of the green and even measures different shot distances, layup and dogleg distances and more. You can also use the round timer and use a digital scorecard that can even be printed and saved when you're done.
Compatible with just about any device, this watch is water rated to 50m and has a rechargeable lithium-ion battery that lasts up to 14 weeks.
If you're not as interested in the full color version you can even switch this watch over to black and white and get up to 20 weeks of battery power.
You'll definitely be able to get a great golf game out of this and you won't have to worry about making all those calculations entirely by yourself. This watch is definitely prepared for just about anything that the golf course could throw at you.
PROS:
Battery power up to 14 weeks
Tracks golf swing and stats
No subscription/fees needed
Preloaded 38,000 golf courses
Ideal for advanced golfers
CONS:
Does not track other types of fitness
Not ideal for beginning golfers
Can take some getting used to
Related: If you're going to get this watch then you definitely need something to carry it in and that's exactly what the Garmin Carrying Case right here is for. It is priced low and provides just the right amount of space for the watch and anything else you need.
Polar M400 GPS Smart Sports

Price: Approx. $100
Weight: 0.3 oz.
Dimensions: 3 x 3.6 x 4.5 inches
Specific features: 5 color options, available with and without heart rate monitor, waterproof to 30m, allows sharing of results, compatible with heart rate sensor
Description: With the Polar M400 GPS Smart Sports you'll get a moderately priced unit that comes with plenty of different options, including 5 color options and the ability to get a heart rate monitor or not. With the GPS feature this watch can keep track of not only your pace and distance, but also your altitude, so you'll always be able to plan for whatever might happen next.
You get a standard fitness tracker as well that will keep track of your workouts and monitor your steps, calories burned and activity as well as distance and your overall sleep quality. On top of that, the tracker itself, is waterproof to 30 m and will work great even in the rain or other less than ideal conditions.
If you really want to improve your training intensity you can add on a heart rate sensor that will keep you in your optimal zone at all times and you can connect this device to online resources so that you can plan workouts with others, sync and even share your training through the app and the website.
When you're ready to head out you can set up customized sport profiles, running programs and individual training targets, so that your watch is going to help you get where you want to be.
It tracks everything you do, 24 hours a day and 7 days a week, so even when you're sleeping you can get all the records that you want and know if you're really getting the quality you want.
PROS:
Provides progress and guidance for goal setting
Offers notifications and inactivity alerts
Battery runs up to 24 days
Waterproof to 30 m
CONS:
No touchscreen
Can be difficult to pair devices
Takes too long for autostop
Related: For a little more money, the Polar H7 Bluetooth Heart Rate Sensor is a great addition to this watch. It gives you more accurate readings as it wraps around the chest and it comes in several sizes and colors so you can get exactly what you want.
TomTom Runner GPS Running Watch

Price: Approx. $90
Weight: 12.6 oz.
Dimensions: 4.1 x 3.7 x 3.7 inches
Specific features: 4 colors, waterproof, pairs with external heart rate monitor, uploads data, large display, set up programs
Description: Finally, the TomTom Runner GPS Running Watch has a moderate price tag and some really great features that start with 4 different color options. Next, this watch measures your time, distance, calories burned and pace with live stats so you always know exactly how you're doing on your run.
The QuickGPSFix is designed to figure out where you are quickly so you don't have to sit around waiting for your GPS to sync. Instead, you can get it started and get moving right away. Slim and lightweight, it's designed for runners and it's designed to keep you comfortably moving.
The extra-large display means that you can easily see the live results of what you're doing without having to stop and there's a single button for control that makes it even simpler to understand and use. When you want even more information, you can pair this up with a heart rate monitor so that it will keep track of your intensity as well.
Ready to really start stepping up your game? Not a problem. You can also set up interval training programs to keep yourself constantly improving and you can compete against your past workouts to see just how much you're really improving.
If you want to keep track of your results from other places as well you can use several fitness tracking apps that connect through Bluetooth and allow you to monitor right from your phone as well as other devices.
PROS:
Challenge yourself capabilities
Multi-platform compatible
Low profile
Easy to navigate menus and use
Works as a traditional watch as well
CONS:
Band is not tight around the device
Website isn't high quality
Ending workout is too easy to hit accidentally
Related: The D-Flectorshield Screen Protector is designed to make sure that you have a solid and durable surface for your device. It makes sure that you don't have to worry about scratching, no matter what you do and at a low price too.
Wrapping It Up
That is all for today! No matter which of these devices you decide to go with, you definitely want to take a look at what they can do for you.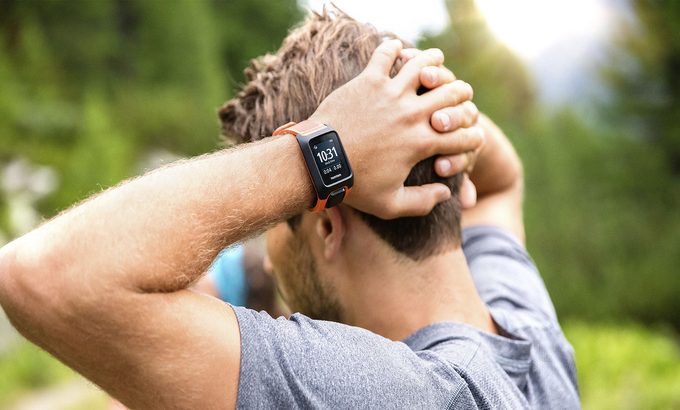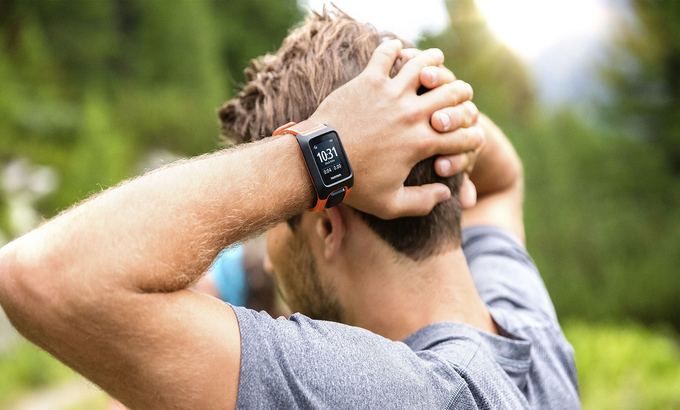 Some will provide you with more benefits than others. Some will be lower priced than others, but each one is going to make it a whole lot easier to get in shape and to keep track of what you're doing when it comes to being in shape.
So what do you think of these fitness trackers? Is there one on this list that you have or have used that you like best? Did you have other features that you looked at when you were picking out a fitness tracker that you think we should consider?
Or maybe you have a different tracker entirely and think it's better than all of these? We definitely want to know all about it.