Hiking is not much different from mountaineering or trekking when it comes to requirements and duty apparel needs to perform. High performance apparel needs to suit and protect you in various weather conditions and the best hiking shirts are a key part of it. Just think about all the roles such a shirt has to play:
provide enough air for the skin to breathe,
keep your trunk, especially the back, moderately warm,
protect the skin from injury,
be highly resistant to damage yet soft and smooth so you can wear it over prolonged wearing periods.
if used for long hiking trips, an ideal shirt needs to dry fast and be lightweight.
Today's  reviews bring you a choice of seven hiking shirts, carefully selected by experts and regular hikers, for various hiking needs and expectations in order to make your decision on buying the optimal shirt a piece of cake.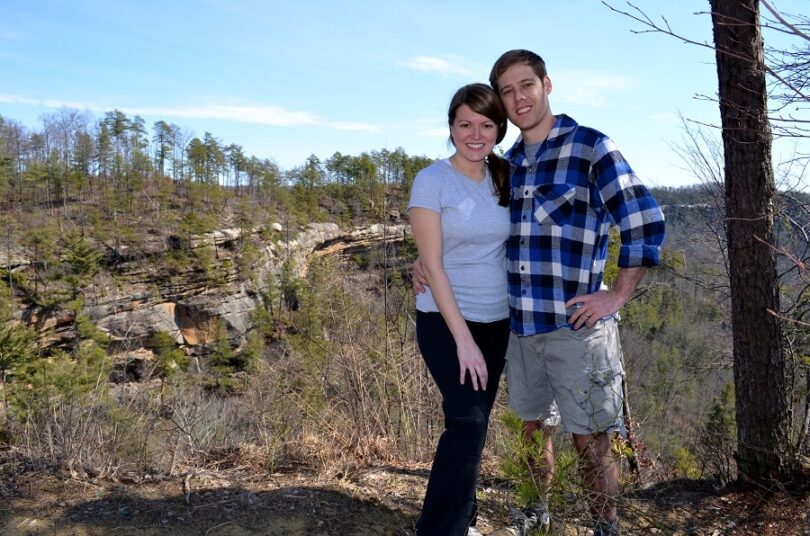 No matter the gender, we will review some of the best options on the market so continue reading.
What to Look for In A Hiking Shirt?
The fabric: the first contact
Owing to such a complex role, a hiking shirt needs to offer its wearer a good hiking experience. That's why fabrics used in hiking shirts need to be highly sophisticated and tested in various condition. It is important to know that artificial fabrics, such as polyester, are now improved and represent a better choice than cotton or other natural fibers.
Why is cotton opted out for hiking? The way it handles excess moisture from sweating and the environment is so unpleasant that it kills the other benefits, such as the soft touch. Despite being lightweight and overall very comfortable, it will soak up excess amounts of moisture and become heavy. It will also require a long time to dry and this can be a huge problem in the case the temperature drops. Another, silent threat of cotton is chafing. Prolonged wearing of wet material will not only put you at risk of catching a cold – wet cotton has more friction and it leads to chafing.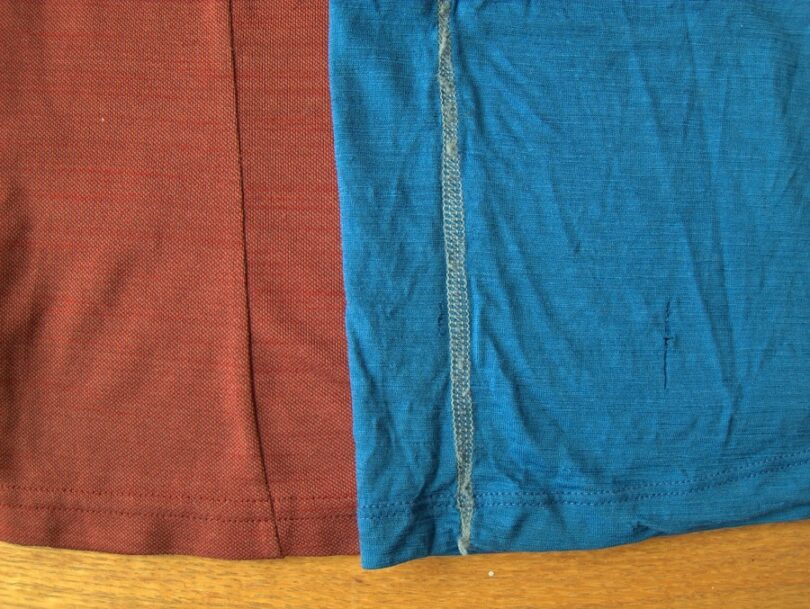 A better natural solution is merino wool. Merino wool absorbs several times less water than cotton, offers better thermal comfort, and is even a bit lighter. But it is still not that light even when dry, and it has poor mechanic resistance, poor durability and a relatively high price.
Polyester is by far the best choice, and modern fabrics minimize the discomfort, which once was by far the largest reason to stay away from it. However, its advantages are huge, in particular its water resistance. Being already ultra lightweight when dry, it will absorb almost no water at all. Yet, it is highly resistant, durable and particularity inexpensive. Another synthetic alternative is nylon, which absorbs somewhat more water, but is more resistant to damage than polyester.
Today's performance hiking shirts are most commonly made of polyester or similar synthetic fabrics.
Design: the first impression
Synthetic fabrics used in performance outdoor gear are usually a bit stiff, hence button-up is the most common type of shirt. Button-up designs emphasize good air venting allowing the skin to "breathe".
To make air ventilation even better, manufacturers often include "vents" on areas covering parts of your body which sweats the most during outdoor activities, in particular the back and the armpits.  You can selectively unbutton your shirt to better regulate air flow.
A hiking shirt would best be moderately tight. Skintight is too tight and will cause extra sweating and it is always unpleasant. Even if such shirt is synthetic and absorbs little water,  it will cause discomfort and let you lose body water faster. On the contrary, a shirt too loose will not provide efficient thermal regulation and will be susceptible to damage. An ideal hiking shirt needs to maintain a good temperature within it and effectively remove excess sweat from your skin.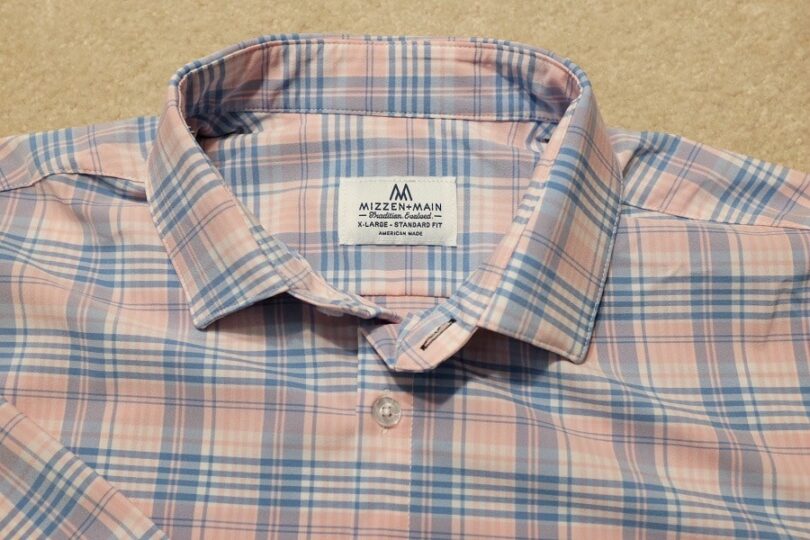 Do not go for the initial comfort you feel when you are trying new shirts in a brick and mortar store. What feels comfortable immediately after wearing, does not usually mean comfort after a prolonged outdoor activity. This is one of the reasons why cotton is opt-out while hiking.
Unlike many other kinds of shirt, pockets found in hiking shirts are actually important. Properly distributing all of your luggage will let you suffer less from  its weight. Shirt pockets can help you with your wallet, GPS, camera, phone, keys, bug repellent and other smaller stuff. There are always two pockets of equal size and capacity on the either side of the chest. You need to distribute the weight equally to have an impression of little weight carried on particularly long hiking trips.
Do not look for pockets too large and don't fall into temptation to put bulky things in these – anything larger than a compact camera is way too big. There are three common ways to close the pockets and keep the stuff inside safe: button, Velcro and zipper. The latter offers the best protection and safety.
Other Features
Sun protection
Summer hiking shirts need to protect the wearer from any negative effects of sunlight. While most clothes made of any material would protect you from sunburn, it doesn't mean for a perfect protection from carcinogenic sun radiation. This especially goes for thin summer clothes. Some hiking shirts claim sun protection factors between 30 and 50.  If you've got a sensitive or pale skin prone to sunburns, this would be among the most important features you have to look for in a hiking shirt.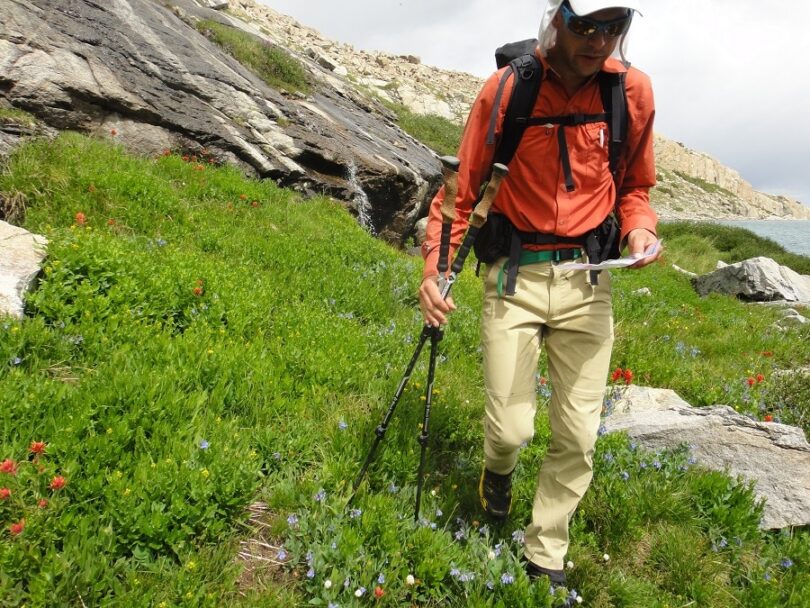 Antimicrobial protection
This is a unique feature found in some hiking shirts, allowing it to be safe and fresh after several days of use without washing. These shirts are ideal for those who take long survival trips in the wild. However, this is not something an average hiker will insist on.
Merino wool naturally offers lasting antimicrobial protection properties, while polyester shirts need to be treated with a chemical which wears with time as you sweat and wash it.
Now when you know which things are most important to consider when buying a hiking shirt, you also know that not every shirt is good for hiking, and not every hiking shirt is good for everyone.
The choice of hiking shirts below will give you a useful insight of the hiking shirt market regarding comfort and features.
Some of The Best Products on The Market
Columbia Men's Tamiami II Short-Sleeve Shirt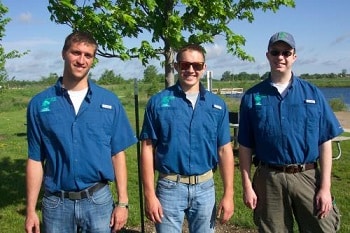 Weight:  8 ounces.
Material: 100% Polyester.
Sizes: XS to XXL.
Specific Features: Short-sleeve button up shirt, four chest pockets, mesh-lined venting at the center back, 17 color options.
Best use: Fishing, hiking, camping.
Description: From one of the most reputable manufacturers, the Columbia Men's Tamiami II Short-Sleeve Shirt is a result of many years of innovation towards making an ideal hiking shirt for active men.
The Tamiami II is a comfortable shirt which offers a considerable control over the temperature, appropriate air flow and is very pleasant for use and maintenance. You don't have to iron it at all!
Not much shirts feature four pockets which are ideal for holding various kinds of fishing gear. And that is not all. There's a small loop on the left side of the chest intended to hold the fishing rod while you're tying on the bait or hook.
Even if you don't fish this can be useful for holding sunglasses, pencils, etc. The loop uses Velcro while the buttons have snap closures – great for frequent use.
There are two back vents just behind the shoulders, making them barely visible. Good venting assures that you will never have sweat spots on it. However, being a fishing shirt, Tamiami II is a bit larger than you should expect for a shirt in your size. If you wear larger sizes, consider buying a Tamiami II in a size smaller than your other shirts.
Columbia Sportswear Blood and Guts III Short-Sleeve Woven Shirt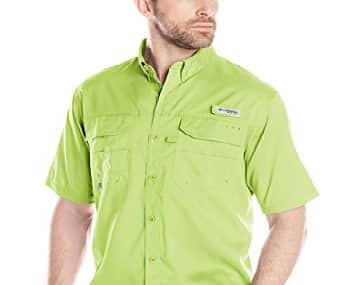 Weight:  8 ounces.
Material: 100% Polyester.
Sizes: XS to XXL.
Specific Features: Short-sleeve button up shirt, four chest pockets,  venting at the center back, UPF 50 sun protection.
Best use: Day long outdoor activities: hiking, fishing, cycling…
Description: The Columbia Sportswear Blood and Guts III Short-Sleeve Woven Shirt is another release from this manufacturer primarily intended for fishing, but it is not so fishing as the Tamiami II.
The shirt overall feels more comfortable for dry activities such as hiking or cycling. The cut is slightly slimmer. Another specific feature of the Blood and Guts is stain resistance. The design of this shirt is more formal, so it is quite appropriate for work.
Finally, this woven shirt feels very comfortable, just like you're wearing silk. Odor resistant, made primarily to repel smells commonly associated with angling is useful for use in city, office, public transportation and most outdoor activities.
The Blood and Guts 3 almost never wrinkles and is very pleasant regarding maintenance, too.
Royal Robbins Men's Expedition Stretch Long Sleeve Top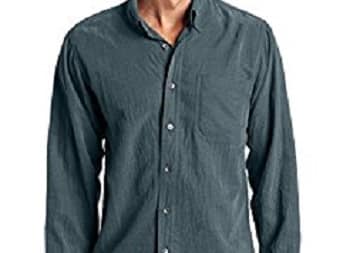 Weight:  N/A, Shipping weight: 4lbs.
Material: 100% Polyester.
Sizes: XXL.
Specific Features: Long-sleeve button up shirt, two zip-secured pockets on the chest, double secured document pockets, back ventilation, back mesh lined yoke, UPF 50+ sun protection factor,
Best use: Canyoning, paddling, hiking, any other outdoor activity in wet or dry conditions.
Description: Stretch polyester hiking shirts are not quite common, but the Royal Robbins Men's Expedition Stretch Long Sleeve Top offers two-way mechanical stretch, making it a "Swiss knife" shirt regarding all activities where it can accompany you.
Dual secured pockets are great for documents, gadgets and the wallet, though you might also use additional two secured pockets which are really huge. Thanks to the fabric type its long sleeves roll up with ease. The whole shirt, however, might be a bit blousy, which depends on your body shape. The design is chosen for better ventilation and cooling, so it is may not be appropriate to wear on some formal occasions. However, many buyers praise its usefulness when traveling.
The sunscreen coating  is enough to protect you all day long under the hot sun even in the desert. This shirt is available in nine color options.
ExOfficio Men's Air Strip Long Sleeve Shirt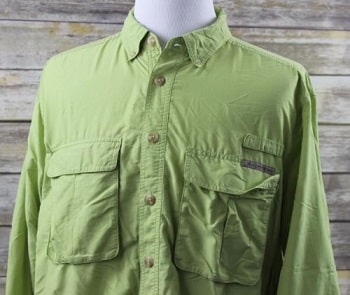 Weight: 8.8 ounces
Material: 80% Nylon, 20% Polyester.
Sizes: S to XXL.
Specific Features: Long-sleeve button up shirt, two secured pockets – zipper and Velcro, utility loop for hanging sunglasses and pencils, three-position back cape ventilation, side vents, utility holding loop, UPF 40+ sun protection.
Best use: Hiking, fishing, travel.
Description: Available in around 20 color options, the ExOfficio Men's Air Strip Long Sleeve Shirt is another all-round, but primarily hiking shirt made of high quality fabrics which support a wide variety of formal and recreational activities.
Sleeves can be rolled up and fixed with a button. You can stay out all day long in your Air Strip, which gives you 40+ SPF shield.
There are things we don't quite admire, though. First, it is the pockets which are positioned a bit high and are rather small. Only one has a zipper closure while another has just Velcro. Another thing, the design is quite slim, so it won't be suitable for certain extreme activities, unless worn by a thinner person.  With a plethora of color options it seems that this shirt is now more appealing to those who would use it as formal wear too.
ExOfficio Women's Bugsaway Breez'R Shirt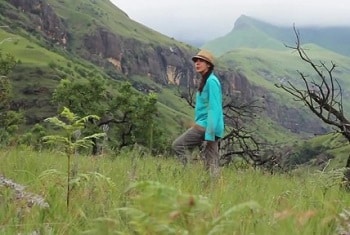 Weight: N/A
Material: 100% Nylon.
Sizes: XS
Specific Features: Long-sleeve button up shirt, Flow-Thru ventilation, insect repellent coating, security zip pocket on front left.
Best use: Hiking, travel, various formal and informal outdoor activities, especially in the wild and warm climates.
Description: The ExOfficio Women's Bugsaway Breez'R Shirt will keep you safe and protected from flies, mosquitoes, ticks and other dangers as well as not-so-dangerous but boring and aggressive insects while in the wild.
That's thanks to the permethrin coating which will last for the shirt's life. It is invisible, odorless, water-resistant and harmless for humans. The insect shield coating can sustain 70 washings.
While safe from insect menace, you will also remain fresh thanks to the FlowThru  venting technology. Ultra lightweight rip-stop nylon feels like silk and is highly resistant to scratching and any other kinds of mechanical damage.
UPF 30 sun protection is enough for prolonged outdoor activities. The nylon fabric is moisture-wicking and the maintenance of this shirt is as convenient as wearing it. If you're going somewhere warm and humid such as Florida, this shirt is an awesome choice!
Columbia Women's Silver Ridge Shirt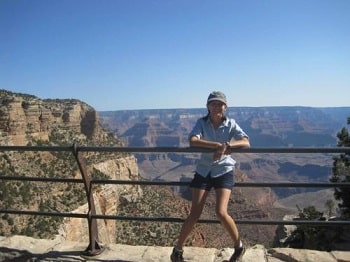 Weight: N/A
Material: Mainly polyester with some elastin in side panels.
Sizes: XS
Specific Features: Button-up long sleeve shirt, Omni-Wick advanced evaporation for quick drying, Vented, Chest pocket with zipper closure, sun protection collar,
Best use: Fishing, canoeing, sailing, any other outdoor activity, primarily in wet or humid environments.
Description: Made from advanced polyester fabrics the Columbia Women's Silver Ridge Long Sleeve Shirt is the women's counterpart of the widely known Columbia's Performance Fishing Gear shirts for men such as the Tamiami II.
This issue from Columbia is silky smooth, but highly scratch resistant thanks to the Rip-Stop fabric texture. The UPF 40 sun protection will keep you safe all day long.
One of the strongest features is the Omni-Wick which releases moisture quicker than any other fabric. Wrinkle-free, it is a perfect solution for any activities that involve water. It fits slim and it is not a bad idea to wear it for work, but office isn't the Silver Ridge's natural habitat, it is made to establish contact with the sea, river or lake  during a day off.
However, if these environments are your office, then it is an  awesome choice which will be both comfortable and formal.
Columbia Women's Lo Drag Short Sleeve Shirt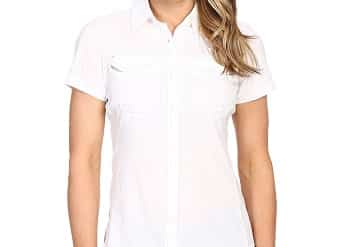 Weight: N/A.
Material: 100% Rip-Stop polyester.
Sizes: XS to M.
Specific Features: Button-up short sleeve shirt, Omni-Wick advanced evaporation for quick drying, Vented, two chest pockets with zipper closure, sun protection collar, anti-bacterial coating, UPF 40 sun protection.
Best use: Fishing, canoeing, sailing, any other outdoor activity, primarily in wet or humid environments.
Description: With several distinctive features, the Columbia Women's Lo Drag Short Sleeve Shirt can be a good fit for every woman in every situation.
The high UPF sun protection power, and Omni-Wick advanced evaporation and active insect repellent  makes it good for fishing, canoeing, hiking in all weather conditions, and also going to work and sitting in the office thanks to its moderately slim fit.
Going to work is even better if a summer storm and showers get you while on foot, because the Omni-Wick will make it dry faster than anything. Pockets are not just practical for carrying documents and gadgets – make the shirt double-layered on the chest area, so if you wear light or vivid colored bra it will be almost invisible.
A few final words on shirts
The above summary was not just to give you more ideas regarding what a good hiking shirt can do for you, but was designed to teach you some of the features which many people won't expect from a shirt, such as active insect-repellent, antibacterial or UV protection, ventilation and else.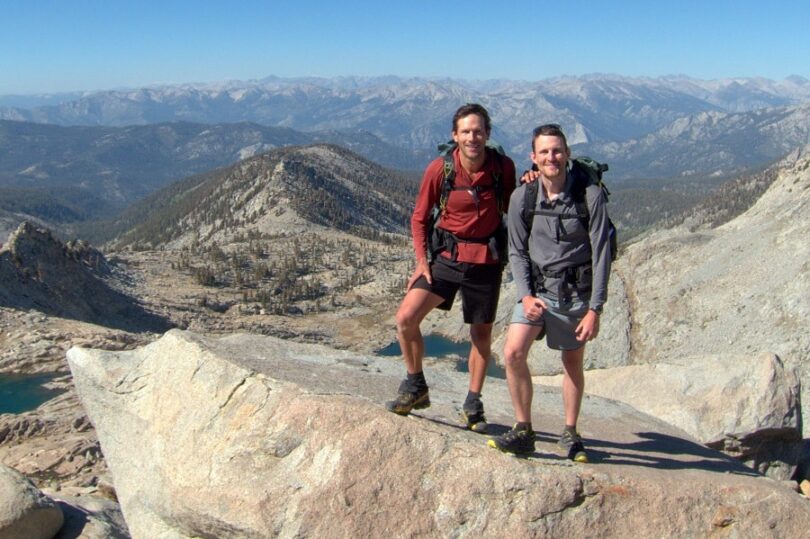 One of the best things about shirts designed for outdoor is that they can be worn in various other circumstances. Each of those we compared have different pros and cons, but all these are overall great. You would best consider two or three shirts differing in fit and some specific features. However, there are many other great shirts in the market and, if you think there are better products out there, feel free to share this with us. We're equally excited to find out which is the best hiking shirt in your opinion.