If you love backpacking and spending time outdoors, mountain climbing is an exciting new adventure to try. It's a relatively simple sport, but it requires a lot of preparation and awareness of the extreme range of situations you might encounter, especially as you take on bigger and higher mountains over time.
Your first climbing trip doesn't have to be a major expedition – start out slow with careful preparation that includes making a mountain climbing gear list, and you have a plan for success! This should include taking the time to train, especially if you are a novice climber. Training will help you feel prepared, making your first climbing experience a lot more fun.
You can train anywhere, but trail running is one of the best methods for building cardiovascular fitness which you'll need for mountain climbing. Trail running also helps you get comfortable with dirt and rock. Indoor climbing walls are another great way to practice putting yourself in some of the situations you'll be in on a real mountain.
Mountain climbing is harder than you think, so don't underestimate the strength and endurance it takes before hitting the trail for the first time. However, you'll also discover an inner strength you didn't know you had if you push through the challenges and make it to the summit.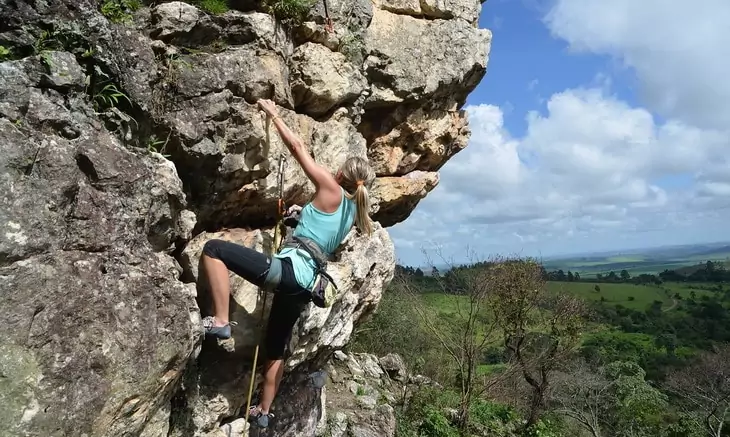 Enthusiasm and determination are both necessities for successfully climbing any mountain, but let's talk about what else you'll need to do and take with you to be fully prepared. Beginner climbers will likely want to start out with a one-day hike, but we'll include additional gear you'll need for longer treks as well. And remember, when it comes to gear, buy quality gear for your own comfort and safety. From novice to experienced mountain climbers, we've covered all the gear you need from essential items and technical equipment to clothing, backpacking gear, and basic first aid.
Ten Essentials for Every Mountain Climber
This list covers the ten essentials every mountain climber should include in their day pack.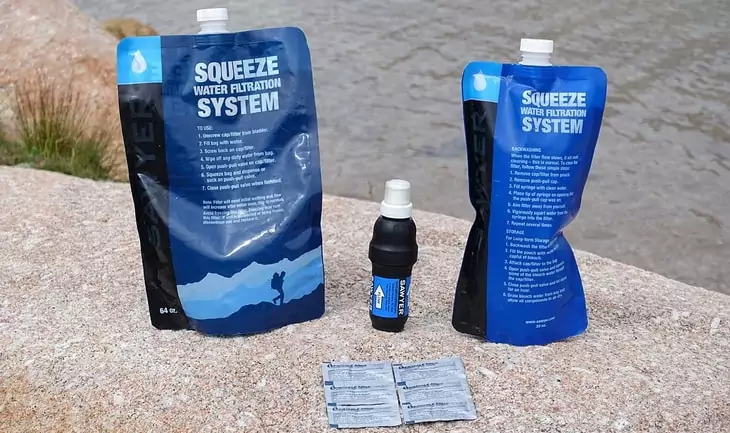 These items will ensure that you will be safe if you get lost or find yourself in an emergency situation where you need to camp out on a mountain overnight.
Navigation – Map, compass, and GPS (optional)
Sun Protection – Sunscreen, lip balm, sunglasses or goggles, hat
Insulation – Jacket, vest, pants, gloves, hat
Light – Headlamp or flashlight, extra batteries
First Aid Kit – We've included an additional list below covering the essential items you'll need in a first aid kit.
Fire – Matches or lighter, fire starter
Repair Kit – Knife or multi-tool, duct tape
Nutrition – Carry an extra day's supply of food in case of emergency. Make sure you carry some food that doesn't need to be cooked.
Hydration – Water bottles, hydration system, water treatment system
Emergency Shelter – Tent, tarp, and reflective blanket
Technical Equipment
Every mountain climb requires some technical gear for your safety and comfort.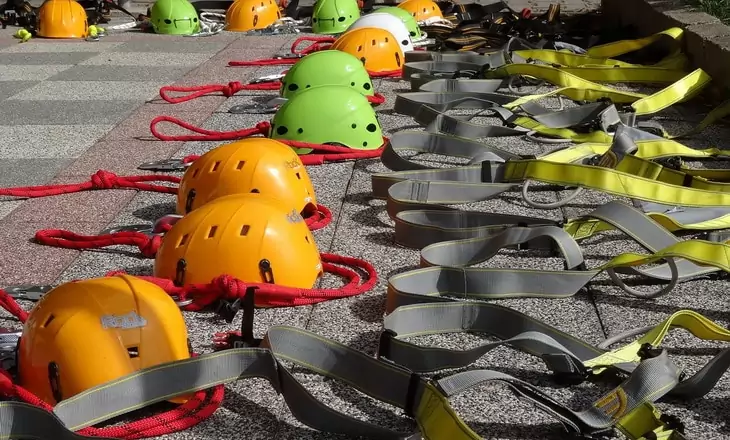 Our list covers all of the necessities for most climbs, and especially for novice mountain climbers.
Rope – Choose a dynamic rope, which should be a bit longer than your longest pitch. Most ropes are 60-70 meters.
Helmet – Make sure your helmet is adjustable so that it fits your bare head in the summer and over a hat in the winter.
Harness – Harnesses have adjustable straps and are typically one size fits all so you don't need to worry about size. Focus on comfort when you purchase a mountain climbing harness to make sure you'll be comfortable walking with it on and sitting in it for long periods of time.
Boots – You want mountain climbing boots that will also be comfortable for any hiking portions of your summit so that you don't have to worry about carrying extra shoes. Make sure your boots are crampon compatible, so that you can use them in winter conditions and in higher elevation climbs.
Crampons – It's always a good idea to carry crampons even in the warmer months if you are climbing a higher elevation mountain where you might need them as you approach the summit. Try them on over your hiking boots to make sure they fit before you head out on the trail.
Ice axe – For high elevation climbs and winter climbs you will need an ice axe to assist your climb. For comfort and safety, purchase an ice axe with a hand rope to help you hold on to it.
Belay/rappel device – A belay/rappel device acts as a brake on your climbing rope by applying friction. This keeps tension on the rope and helps protect the climber, an essential item for climbing safety. There are three primary types to choose from depending on the type of climbing you'll be doing: tubular, assisted braking, and figure 8.
Pulley – Pulleys come in all shapes and sizes depending on the size of your rope and weight needs. Do your research to make sure you're choosing a pulley that works for you.
Climbing pack – Your climbing pack should be a small backpack just big enough to fit the items you'll need for the day like food, water, and gear. If you're on a longer backpacking trip, this would be your day bag while the rest of your gear stays at the campsite.
Route guidebook – Make sure to carry a route guidebook or map to ensure you are familiar with your climbing route.
Carabiners – Carabiners have a variety of uses for mountain climbing. Carry a few different sizes so you'll always have what you need for your rope, belay device, etc.
Hand protection – This isn't a necessity, but you might want to consider bringing something on your climb for hand protection.
Gas mask – Depending on where you're hiking, it may be beneficial to carry along a gas mask. Here is a helpful guide at mirasafety.com for buying gas masks.
The climbing rope can hurt and damage your hands as it runs through them and a pair of thick, protective gloves can make a huge difference in comfort and safety.
Mountain Climbing Clothing
You will want to make sure that your clothing is high quality to keep you warm and safe while mountain climbing.
Keep in mind that it gets colder as you approach the mountain summit. Even in the summer, it can be quite cold at the top depending on where you are and how high the elevation is.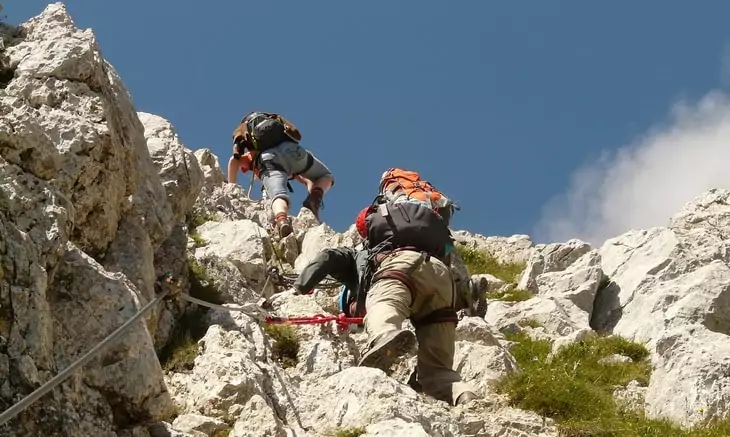 Layers are key so that you can add on warmer items as you make your ascent, and remove layers as you descend. Here is a list of the basic clothing items you'll need.
Wicking base layers – Bring a set of base layers or long Johns to wear against your skin under the rest of your clothing. These are essential for keeping warm in cold conditions and should be made of synthetic or wool material.
Fleece jacket or vest – Carry a fleece layer for added warmth on colder climbs.
Insulating jacket – For winter and high elevation climbs you will want two jacket layers, a fleece layer covered by an insulating layer to keep out wind and cold.
Rain jacket with hood – Always carry a rain jacket in case of unpredictable weather conditions. This will keep you warm and dry if it rains or snows unexpectedly.
Fleece pants – Consider a layer of fleece pants in cold conditions to be worn under your waterproof layer.
Waterproof pants or bibs – For winter or high elevation climbs, wear waterproof pants or bibs over your base layers to keep you dry and protected from ice and snow.
Insulating hat or headband – Remember that you'll want your helmet to fit over your hat so make sure your hat is functional, not fashionable.
Hat for sun protection – For the hiking portions of your approach to the summit you'll want to carry a hat for sun protection, especially in warmer months.
Socks – Wear synthetic or wool hiking socks under your boots for comfort and warmth, and always remember to bring extras in case they get wet.
Gloves – Carry warm weather gloves and durable gloves to wear as hand protection during your climb. See our piece on the best winter gloves to make your hands toasty.
Backpacking Equipment
If your mountain climbing excursion will only be for one day, then you might not need some of the items on this list. However, you might want to consider carrying items like a sleeping bag in case of an emergency that requires you to stay on the mountain overnight.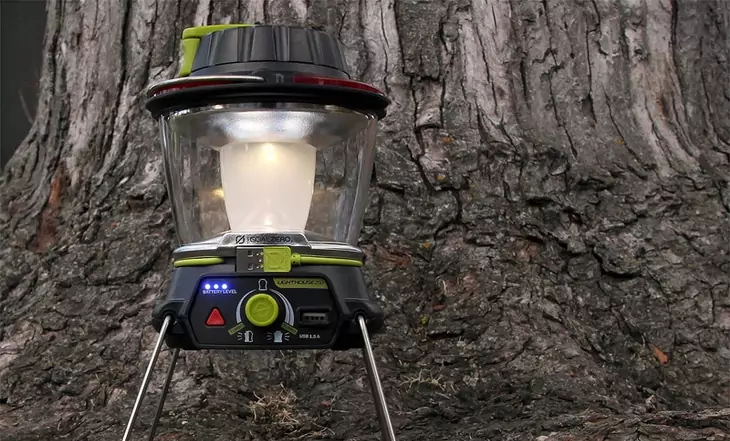 For longer climbing trips, make sure to pack all of the appropriate backpacking gear.
Backpack – The size of your backpack will depend on the length of your trip. Just make sure it has comfortable straps that you'll be comfortable wearing for long hikes and climbs.
Daypack or summit pack – For longer backpacking trips you will want to leave your backpacking gear at your campsite for the day and carry a smaller daypack or summit pack for any climbs you've planned for that day.
Pack cover – Most backpacks come with a pack cover, but double check that you have a cover to keep your gear dry in case of rain.
Tent and tarp – Carry as small a tent as possible to minimize weight and bring a lightweight tarp to place under your tent to protect it from the ground.
Sleeping bag – Do your research when purchasing a sleeping bag and make sure you find one that is lightweight and warm enough for the mountain conditions you'll be sleeping in.
Energy food and drink mixes – In addition to carrying food for your climbing trip, bring energy food and energy drink mixes to give you electrolytes and energy to keep going. Energy foods should include beef jerky, trail mix, nuts, chocolates, and other protein sources.
Stove – Carry a small camp stove for cooking a hot meal at the end of each day.
Fuel – Be sure to bring the right fuel for your camp stove and enough to last through the entirety of your trip.
Dishes and utensils – Bring washable dishes and utensils so you only have to carry what's necessary.
Bear canister – Bring along a lightweight bear canister for safely storing your food each night.
Lantern – Carry a lantern for your campsite at night. You might also want to consider a small head lamp. Check out our piece on the best gas lanterns to give your more insight.
Personal Items
In addition to your climbing and backpacking gear, there are a few personal items you'll want to bring along on your mountain climbing trip for comfort and safety.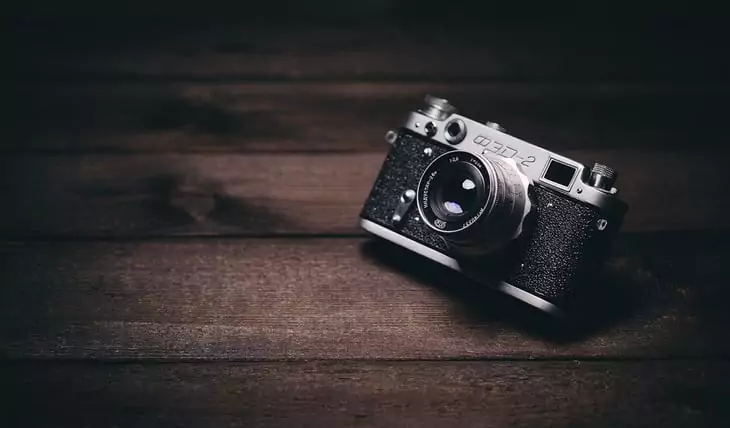 Watch – Wear a wrist watch to keep track of the time and make sure you reach a safe point for setting up camp before dark each night.
Two-way radio – Cell phone reception isn't a guarantee in the outdoors, so it's a good idea to carry a two-way radio in case of emergency for contacting park officials.
Cell phone – Carry a cell phone for emergencies, but be aware that you might not have reception as you begin your approach to the mountain summit. See our earlier article on the topnotch satellite phones that can help you.
Camera – Reaching the mountain summit is a memory you won't want to forget so bring along a camera to capture the moment.
Quick-dry towel – Pack a lightweight, quick-dry towel in your backpack for a variety of uses.
Toilet paper – Carry a roll of toilet paper in a Ziploc bag for any bathroom breaks you take on your climbing and backpacking trip.
Hand warmer packets – This isn't a necessity, but can make a big difference in keeping you warm and comfortable on cold mornings.
Understanding the Inherent Dangers
There are a few inherent dangers you should be aware of before your first mountain climb, but keep in mind that there is a lot you can do to minimize the risk of these dangers occurring.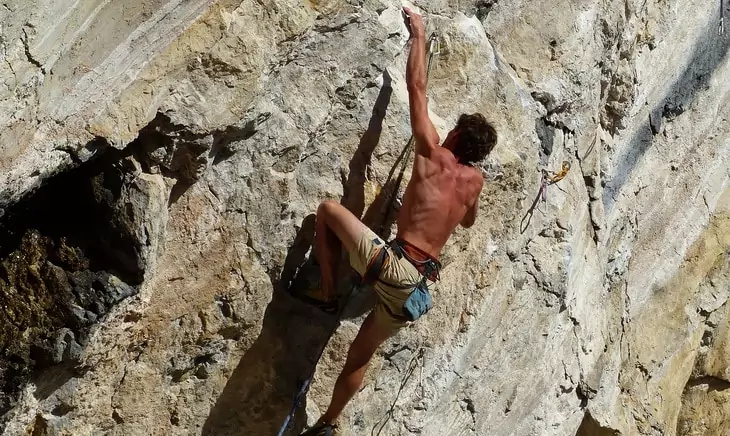 Rock falls – Rock falls are fairly common in the mountains, but there are typically signs in place to warn you in areas where rock falls occur more often. Watch out for warning signs and you should stay safe.
Unpredictable weather patterns – Always check the weather before preparing for a climb, but be aware that the weather at the summit may be drastically different compared to the weather at the base of the mountain. Weather at the summit is also far more unpredictable, so be prepared for any conditions.
Altitude sickness – This is a common ailment for mountain climbers. Be aware of the symptoms and ways to treat it as discussed below.
Exhaustion/dehydration – Exhaustion and dehydration can occur quickly and without warning so be aware of your own limitations and don't push yourself into a dangerous situation that could have easily been avoided with a short break and pack of rehydration salts.
Frostbite and hypothermia – Frostbite and hypothermia can occur in cold conditions and in emergency situations where you find yourself stuck on a mountain for longer than expected. Bring cold weather items to prevent these conditions and be willing to turn around and head back when needed. Don't forget to read our article on the topnotch emergency blankets for more information.
Symptoms and Treatment of Altitude Sickness
Altitude sickness is one of the most common ailments that mountain climbers experience. It's extremely important to know how to recognize the symptoms and treat them before it becomes a serious condition. Symptoms of altitude sickness include nausea and vomiting, fatigue, lethargy, loss of appetite, and difficulty sleeping. If you'll be traveling somewhere with extreme elevation your doctor can prescribe you altitude sickness medication ahead of time.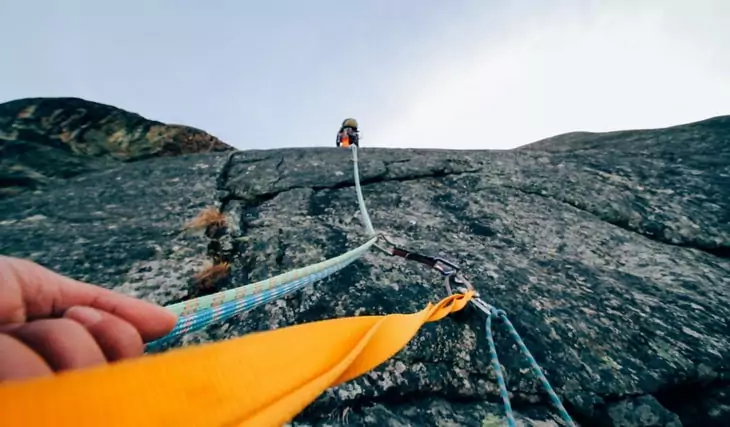 However, if you don't have medication or are still feeling the effects of high altitude, the best treatment is to descend to the last elevation you slept at without feeling any symptoms and rest until you feel better. Remember to always sleep low and climb high.
First Aid Checklist
Always carry a prepackaged or DIY first-aid kit before heading outdoors. Don't just carry the kit with you; also know how to use it. Consider taking a training course to make sure you understand basic first aid in case of emergency. Knowing how to use your first aid kit could be lifesaving, especially while mountain climbing. We've included a list of the items you'll need:
Basic care – Antiseptic wipes, antibacterial ointment, assorted bandages, gauze pads, medical tape, blister treatment, pain-relief medication, insect sting relief treatment, antihistamine for allergic reactions, tweezers for splinters, safety pins, first-aid manual
Wraps, Splints, Wounds – Elastic wrap, triangular cravat bandage, finger splints, SAM splints, rolled gauze, large bandages, hemostatic gauze, eye pads
Medications and Treatments – Hand sanitizer, aloe Vera (for sun exposure relief), aspirin, antacid, throat lozenges, diarrhea treatment, poison ivy/poison oak treatment, glucose or sugar source for hypoglycemia, oral rehydration salts, prescriptions medications, Epi-pen for common allergic reactions
Tools and Supplies – Knife or multi-tool, thermometer, duct tape, emergency heat-reflecting blanket, headlamp or flashlight, and a whistle.
Concluding Thoughts
If you're a frequent backpacker or love spending time outdoors, mountain climbing could be your next big adventure! It's a simple sport if you're properly prepared and aware of the possible dangers. Mountain climbing can be an exciting adventure sport or a short day trip for novice climbers who are just starting out.
We've covered all of the gear you'll need for short day climbs and longer backpacking trips. Focus on quality, comfort, and safety when purchasing gear using our comprehensive list and tips! With slow and careful preparation, your mountain climbing endeavors will be a huge success.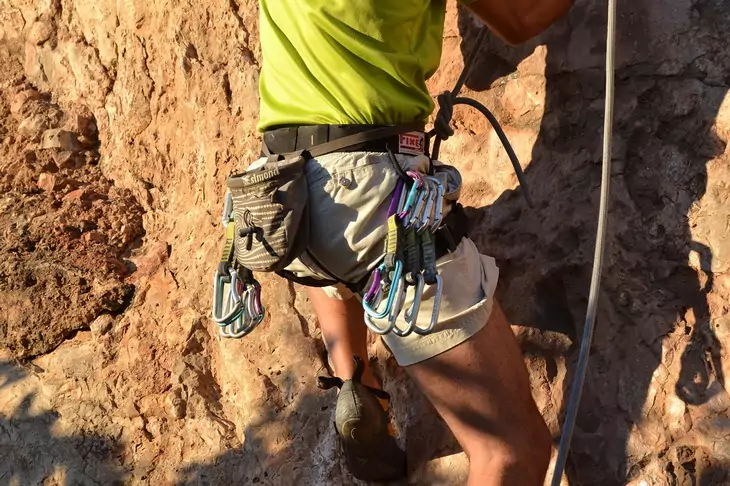 Did you find our mountain climbing gear list useful? Let us know if we missed anything in the comments!